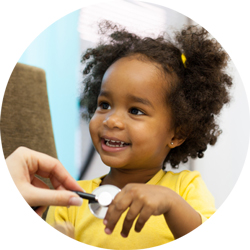 How can I become a patient?
Thank you for your interest in Palladium Medical Clinic. Unfortunately our family physicians are unable to accept new patients. We do not keep a waiting list.
When can I get my allergy shots?
Allergy shots are given by one of our nurses BY APPOINTMENT ONLY. Registered patients may book an appointment to see the nurse for their shot: Monday to Thursday 9am – 11:30am and 1pm – 4pm, Fridays 9am – 11:30am and 1pm – 3pm. Patients must remain in the clinic for 30 minutes following their shot and be checked by the nurse before leaving.
What should I do if I receive an immunization notification from Ottawa Public Health?
If you receive the Immunization Record Update Form from Ottawa Public Health, it means that Public Health does not have a complete record of your child's immunizations.
Please contact Ottawa Public Health to review the form, making sure you have the form as well as your child's yellow immunization record in front of you at the time of your call (613-580-6744 Monday – Friday 9am to 4pm). If after speaking with Ottawa Public Health it still appears your child requires immunizations, please call us and ask to speak with one of our nurses.
Any time your child gets a vaccination or booster shot you are required to update their record with Ottawa Public Health by:
Online: https://www.parentinginottawa.ca/en/reporting-immunizations.aspx
Fax: 613-580-9660
Mail: Ottawa Public Health, Immunization Unit, Mail Code 26-42, 100 Constellation Dr., Ottawa, ON, K2G 6J8
Phone 613-580-6744 Monday to Friday, 9 am to 4 pm
Do you provide travel medicine advice and immunizations?
We do not provide travel medicine consultations. We recommend the following Travel Medicine Clinics: ottawatravelmedicine.com (613-592-9081 or 613-301-6010), travelclinic.org (613-733-5553).
How can I have my prescriptions renewed?
Please contact your pharmacy and have them send us a renewal request for the medications you need. We do ask for 7 days notice for prescription renewals so that your doctor can review your request and respond to your pharmacy. If this is an urgent request please have the pharmacist request it as such. If your doctor needs to see you regarding your prescription renewal request our office will contact you to book an appointment.
Where can I get lab work done?
We recommend you go to a Gamma Dynacare lab location that is convenient to you. https://www.dynacare.ca/find-a-location.aspx The closest one to us is at 99 Kakulu Road (at the intersection with Castlefrank Road).
Where can I have Xray done?
There is Xray and Ultrasound at the CML location at 150 Katimavik Road.
Here are links to other locations for Xray or Ultrasound:
https://cdncare.ca/locations/#west
www.avantiahealth.ca/contact-us/
www.mmimaging.com