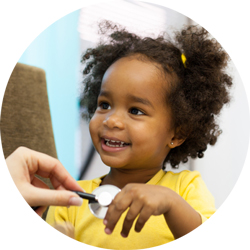 When can I get my allergy shots?
Allergy shots are given by our Registered Nurse. Allergy shots are given Monday to Thursday 9am – 11:30am and 1pm – 4pm, Fridays 9am – 11:30am and 1pm – 3pm. Patients have to remain in the clinic for 30 minutes following their shot and be checked by the nurse before leaving.
When can I get immunizations or other shots?

All injections (vaccines, B12 shots, etc) are given by our Registered Nurse 9am – noon, 1pm – 4pm, Monday to Thursday. Friday hours are 9am – noon, and 1pm – 3:30pm.
What should I do if I received an immunization notification from Ottawa Public Health?
If you received the Immunization Record Update Form from Ottawa Public Health, it means that public health does not have a complete record for the student's immunizations.
Any time your child gets a vaccination or booster shot you need to update their record with Ottawa Public Health by:
Completing the Online Immunization Reporting to Ottawa Public Health
Fax: 613-580-9660
Mail: Immunization Program, 100 Constellation Dr., Ottawa, ON, K2G 6J8, 7th floor, mail code 26-44
Phone 613-580-6744 Monday to Friday, 9 am to 4 pm
ImmunizeCA App: appottawa.immunize.ca
Due to the volume of calls we receive, the nursing staff kindly request that you contact Ottawa public health with your child's immunization records in hand prior to calling our office. If after updating OPH your child still requires immunizations, please call and speak to the nurse.
Do you provide travel medicine advice and immunizations?
We do not provide travel medicine consultations. We recommend the following Travel Medicine Clinics: ottawatravelmedicine.com (613-592-9081), travelclinic.org (613-733-5553). Also, check the City of Ottawa for a complete list of local travel clinics.
http://ottawa.ca/en/residents/public-health/healthcare/travel-medicine-clinics-and-physicians-serving-city-ottawa
How can I have my prescriptions renewed?

Please contact your pharmacy and have them fax us a renewal request for the medications you need. Please provide a 1 week lead time if possible. If this is an urgent request, please have the pharmacist request it as such.
Where can I get lab work done?
We recommend you go to one of the Gamma Dynacare labs that is convenient to you. The closest one to us is at 99 Kakulu Road, at the intersection with Castlefrank Road.
Here is a link to local labs in Kanata:
www.gamma-dynacare.com/Content/Patients/PSCSearch.aspx?expandable=0&p=ON&c=KANATA&pc=&st=1
We would prefer all labwork be done through Gamma Dynacare as these labs are compatible with our medical records and will allow us to easily compare lab values over time.
Where can I have Xray done?

There is Xray and Ultrasound at the CML location at 150 Katimavik Road.
Here are links to other locations for Xray or Ultrasound:
www.mmimaging.com
www.cmlhealthcare.com/patients/clinic-locator.html
What happened on Friday August 17th, 2018?
On Friday August 17th, 2018 our computer server failed. All the data that was entered into our computers on Friday morning, August 17th, 2018 was lost and is unrecoverable. We want to reassure you that none of your personal health information has been compromised – there was no virus, we were not hacked, and there was no breech of confidentiality. The data that was lost includes any recorded medical information by our doctors and staff on that Friday morning (for example: requisitions for blood tests, X-rays or other imaging, referrals to specialists, prescriptions, third party forms, documentation of phone call discussions, appointments that were scheduled, appointments here in the office, immunizations or allergy shots, etc.). If you had an interaction with reception, or with one of our nurses or doctors, on Friday morning, August 17th, 2018, by phone or in person, please see reception regarding your interaction. If you have any further questions with respect to what happened please do not hesitate to contact us. Thank you.
Under Ontario's Personal Health Information and Protection Act you are entitled to make a complaint to the Information and Privacy Commissioner of Ontario if your personal health information is lost (Information can be found at www.ipc.on.ca/privacy/filing-a-privacy-complaint/)