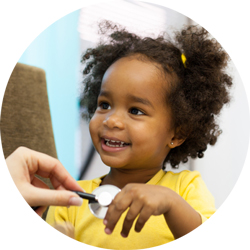 When can I get my Covid-19 vaccine (immunization)?
Ottawa Public Health, under the direction and guidance of the Ontario Government, has started the process of rolling out Covid-19 vaccinations to the general public.

At this time, in Ottawa, Covid-19 immunizations will be provided at community immunization clinics. These vaccines will not be given in family physician offices, including our clinic.

As of March 1, 2021, patients in certain priority groups, can pre-register for their Covid-19 vaccination spots. You may pre-register in one of two ways:
1. via an online booking system: https://covid-19.ontario.ca/book-vaccine/
OR
2. for those without internet access, a phone call to a call centre 1-888-999-6488 please only call this number if you are currently eligible)

Visit the Ottawa Public Health website for information about when it is your turn to book your vaccination, as well as how to schedule your immunization when you are eligible:
Who can currently get the Covid-19 vaccine? (Ottawa Public Health)

It is important to remember:

There are 4 different Covid-19 vaccines currently approved for use in Canada. Individuals are not able to choose which vaccine they receive. It is important to remember that all the approved vaccines are equally effective at preventing severe illness, hospitalization and death from Covid-19.
Receiving the vaccine does NOT mean you can stop practising prevention measures – until much of the population is immunized, we must all continue to limit our close contacts to those within our household, practise physical distancing, wear a mask, wash our hands, and stay home except for essential reasons.
How can I become a patient?
Thank you for your interest in Palladium Medical Clinic. Unfortunately our family physicians are unable to accept new patients. We do not keep a waiting list.
When can I get my allergy shots?
Allergy shots are given by one of our nurses and do not require an appointment. Registered patients may arrive, without appointment to see the nurse for their shot: Monday to Thursday 9am – 11:30am and 1pm – 4pm, Fridays 9am – 11:30am and 1pm – 3pm. Patients must remain in the clinic for 30 minutes following their shot and be checked by the nurse before leaving.
What should I do if I receive an immunization notification from Ottawa Public Health?
If you receive the Immunization Record Update Form from Ottawa Public Health, it means that Public Health does not have a complete record of your child's immunizations.
Please contact Ottawa Public Health to review the form, making sure you have the form as well as your child's yellow immunization record in front of you at the time of your call (613-580-6744 Monday – Friday 9am to 4pm). If after speaking with Ottawa Public Health it still appears your child requires immunizations, please call us and ask to speak with one of our nurses.
Any time your child gets a vaccination or booster shot you are required to update their record with Ottawa Public Health by:
Fax: 613-580-9660
Mail: Immunization Program, 100 Constellation Dr., Ottawa, ON, K2G 6J8, 7th floor, mail code 26-44
Phone 613-580-6744 Monday to Friday, 9 am to 4 pm
ImmunizeCA App: appottawa.immunize.ca
Online: Immunization Connect Ontario (ICON)
Do you provide travel medicine advice and immunizations?
We do not provide travel medicine consultations. We recommend the following Travel Medicine Clinics: ottawatravelmedicine.com (613-592-9081), travelclinic.org (613-733-5553). The City of Ottawa has a complete list of local travel clinics.
How can I have my prescriptions renewed?
Please contact your pharmacy and have them fax us a renewal request for the medications you need. We do ask for 7 days notice for prescription renewals so that your doctor can review your request and respond to your pharmacy. If this is an urgent request please have the pharmacist request it as such. If your doctor needs to see you regarding your prescription renewal request our office will contact you to book an appointment.
Where can I get lab work done?
We recommend you go to a Gamma Dynacare lab location that is convenient to you. www.gamma-dynacare.com/Content/Patients/PSCSearch.aspx The closest one to us is at 99 Kakulu Road (at the intersection with Castlefrank Road).
Where can I have Xray done?

There is Xray and Ultrasound at the CML location at 150 Katimavik Road.
Here are links to other locations for Xray or Ultrasound:
www.mmimaging.com
www.cmlhealthcare.com/patients/clinic-locator.html
www.avantiahealth.ca/contact-us/